Layout pictures.
The last run inspection special approaching Valley across the Brandywine River on its way from Birdsboro to Coatesville.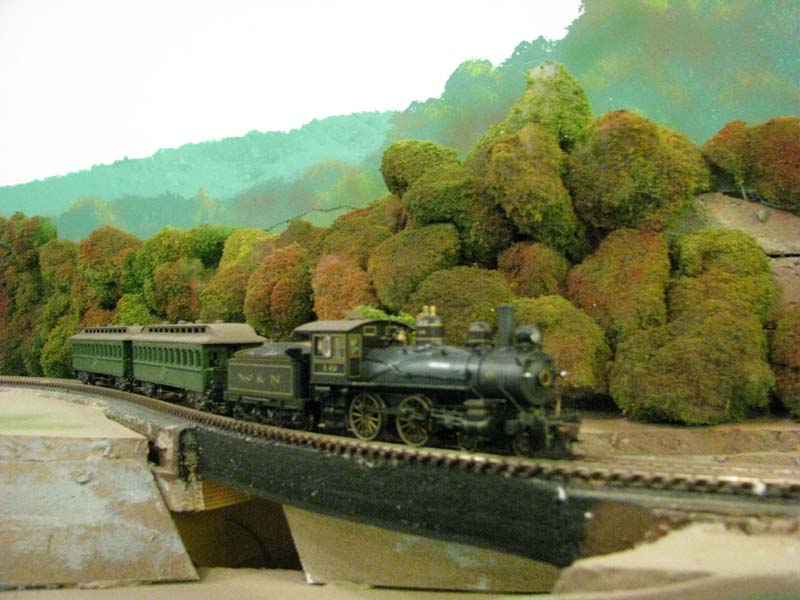 The last run of the 1950's era layout is made with an inspection special pulled by W&N engine 19. Here is the special running through Trap Rock headed towards Birdsboro.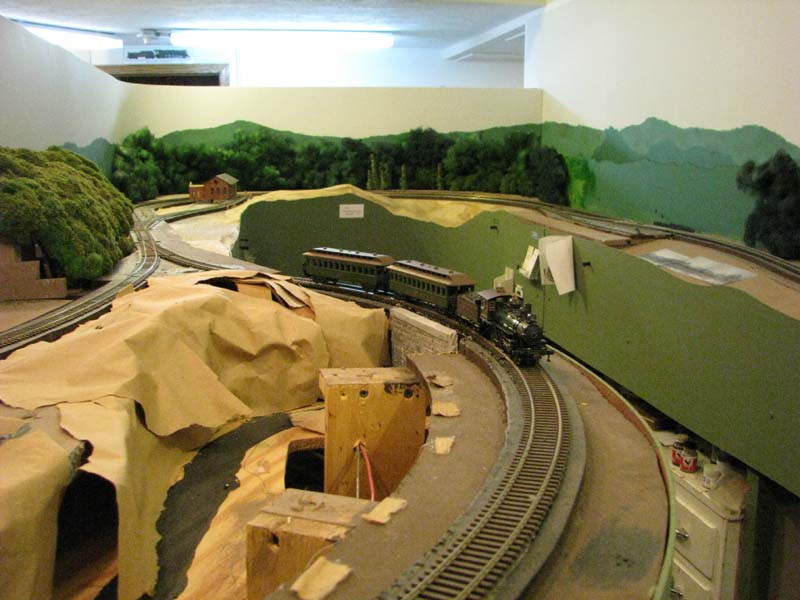 The layout is dissasembled. 90% of the old layout benchwork was able to be "recycled" into the new layout. In this picture the former Birdsboro area has been removed and the old peninsula is still in its original position.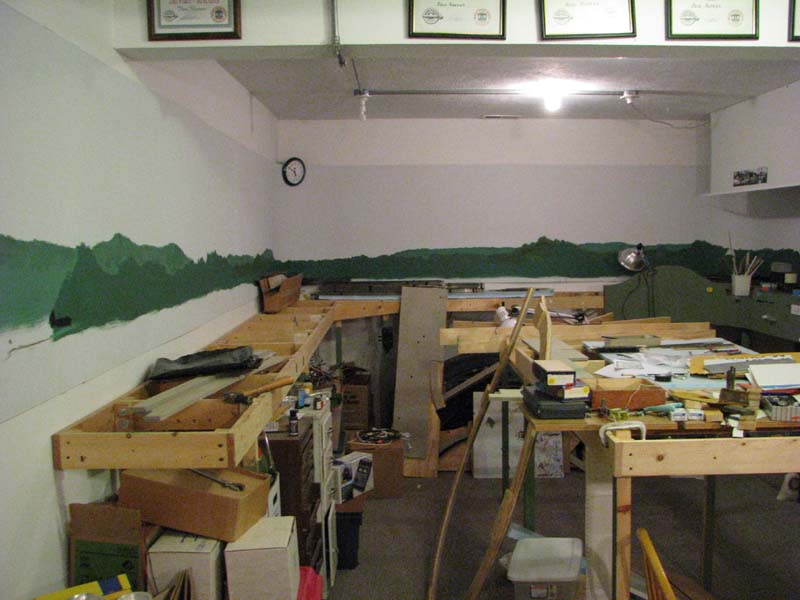 The backdrop was repainted a brighter blue to replace the original grey that was meant to represent a cloudy fall day. Clouds were added by sponging and dry brushing. the rearranged benchwork lays on the floor, ready for reinstallation. The benchwork grids were lowered about 4 inches.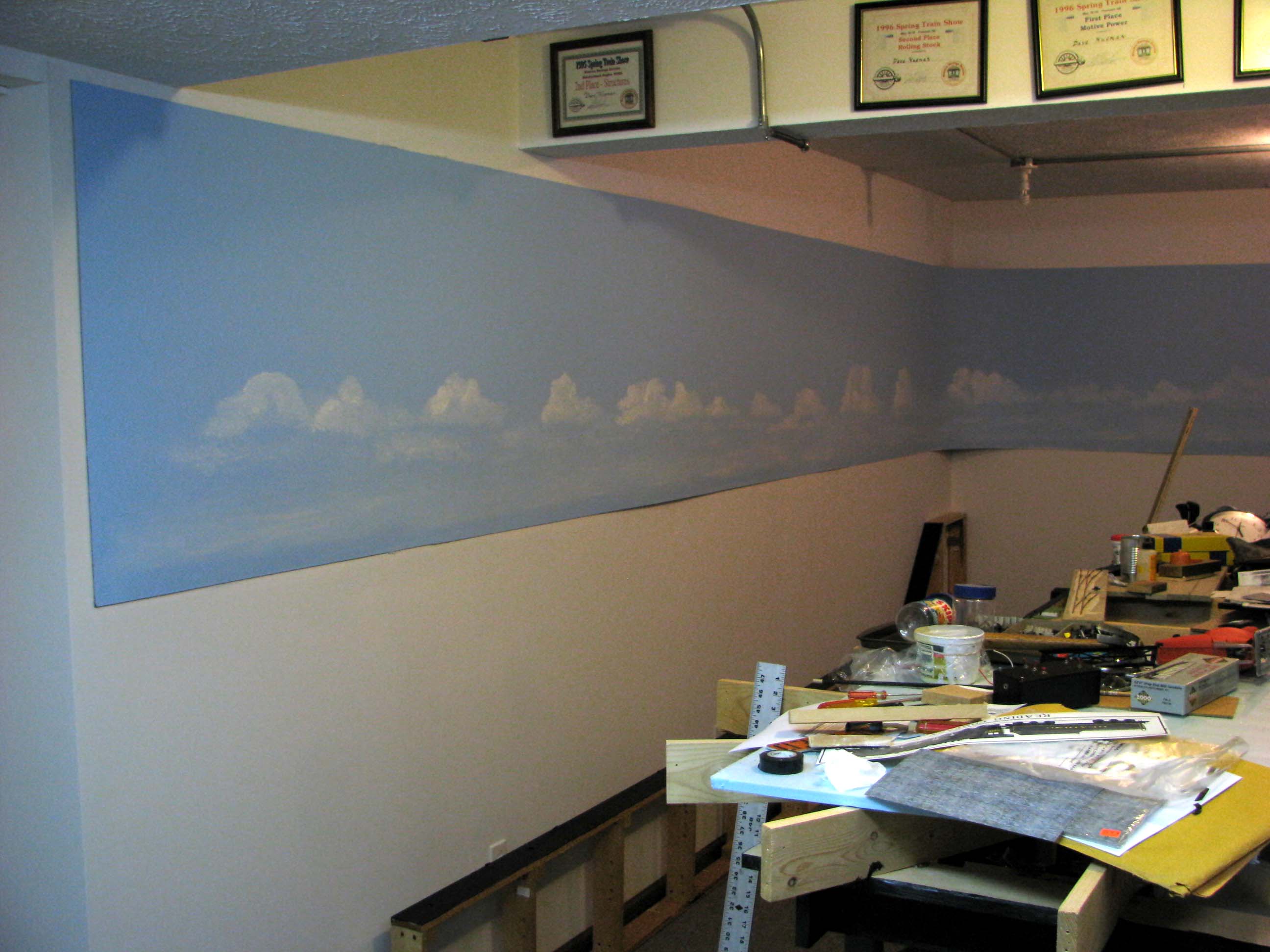 Pictures from March 19, 2002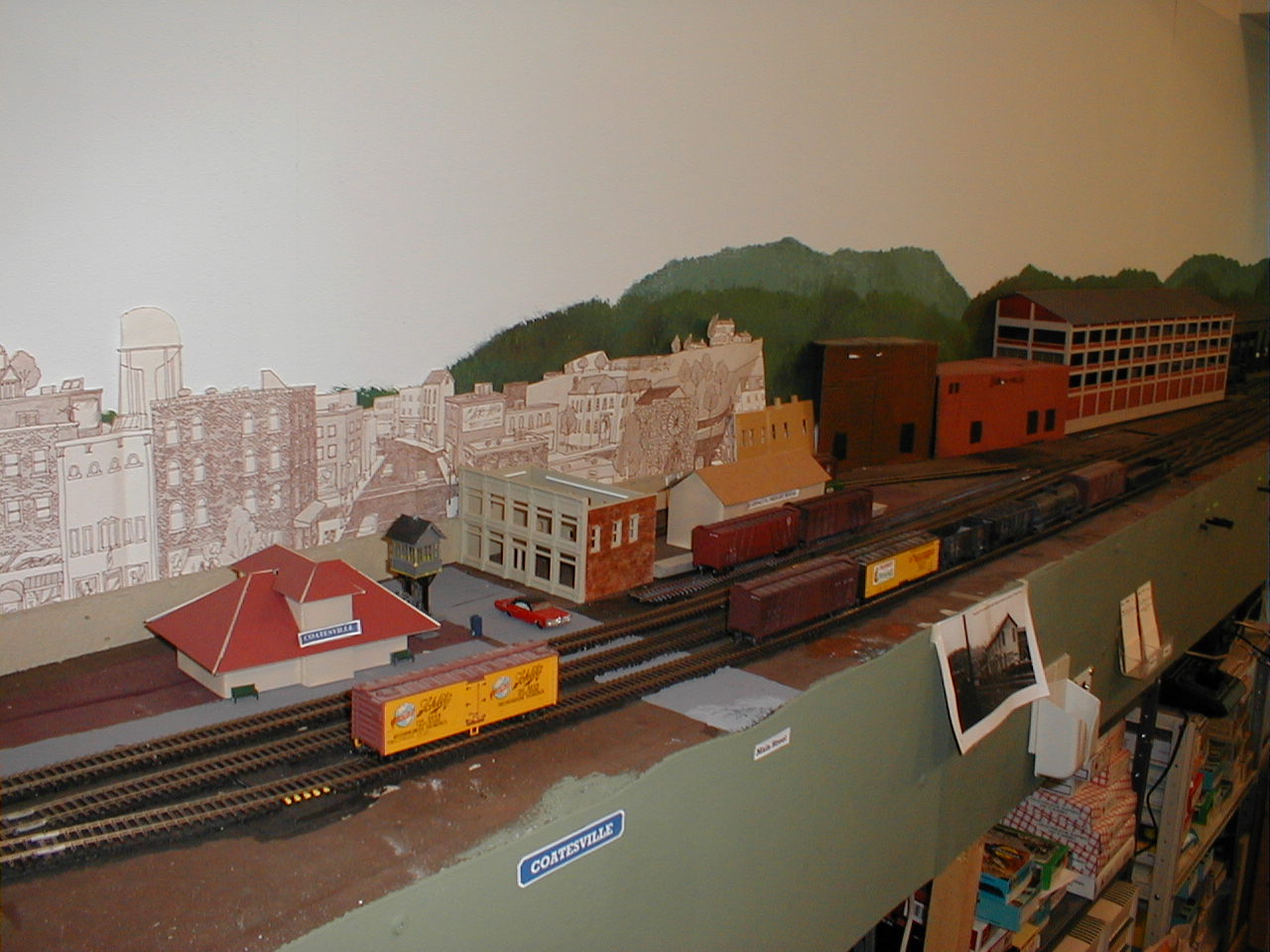 Photo 1 - Coatesville looking south towards the steel mill. The freight house and team track were moved south of the hwy crossing from the original layout desing and are now arranged more prototypically.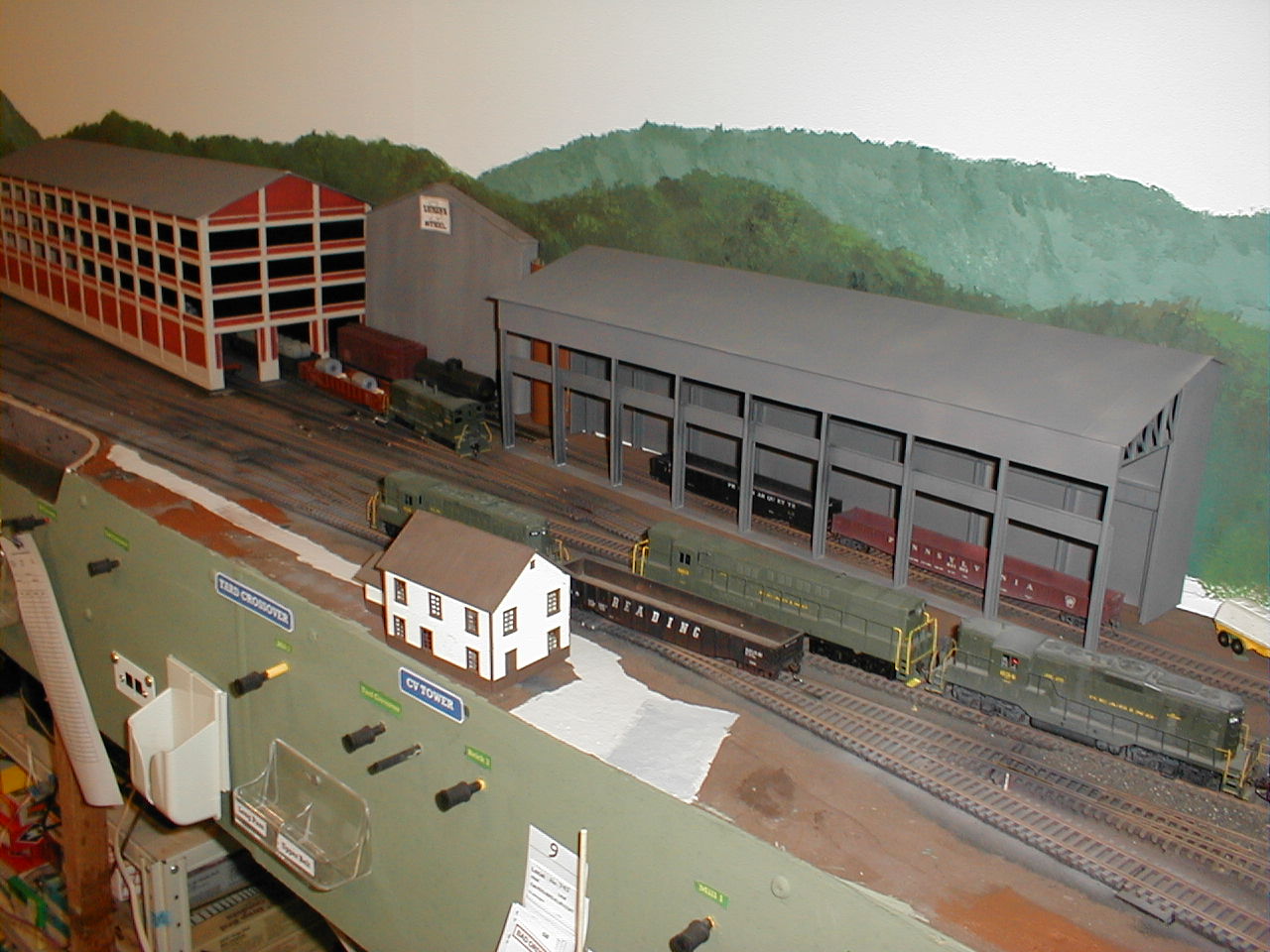 Photo 3 - Lukens Steel Mill and CV Tower, the yard office. Compare to Photo 3 of the Sept 2000 photos. City Classics wharehouses were combined to make the large mill building which is prominent in many pictures of Coatesville. The other buildings are kitbashed from a Walthers electric Furnace kit and lots and lots and lots and lots of sheet styrene and Evergreen corrugated metal siding.